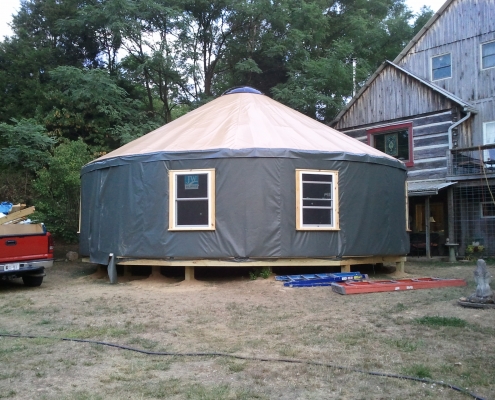 Yurts for Sale in Virginia
A yurt is a portable, circular dwelling that is originally from Central Asia, particularly Mongolia. Thousands of years ago, nomadic people of that region used yurts as sturdy and reliable homes. Yurts are still used nowadays – both as residential and commercial properties. Many people choose a yurt as their home because it is affordable, easy to build, and provides them with financial freedom. Businesses use yurts as warehouses, restaurants, rental and retail properties. A yurt is considered a sustainable and attractive type of accommodation.
When To Camp In Virginia?
Virginia is the state with four seasons. Summer days are usually hot and humid. Winters in Virginia are cold and dry. Springtime is usually warm and comfortable, while the fall months are characterized by some chill in the air. You can comfortably camp in any season in Virginia, especially if you decide to stay in a yurt. However, it is still important to check the weather within a few days, especially if you are planning your trip in January or August.
Building a Yurt in Virginia
If you own your campground in Virginia, building yurts may be a good idea because it is a perfect and comfortable type of accommodation for any season.
However, before doing this, there are certain rules and regulations you should know about. If your structure is less than 200 square feet, no building permit is required. However, you still must meet zoning setback requirements.
Also, the requirements depend on how you are going to use your yurt. If you are planning to make it as a full-time residence, you may need independently engineered drawings.
In addition, if you are thinking of installing plumbing and electricity, you will need to get special permits from the appropriate officials. You may also need to have a permit for your platform or deck.
In the state of Virginia, there is also the energy code, the purpose of which is to regulate the construction of structures for the effective use of energy. If you do not purchase energy and use wood or solar power instead, then you do not have to comply with the energy code.
Do not forget to ask a county building inspector about the loading requirements in your area. At Yurts of America, we sell yurts that are engineered for 40 pounds per square foot without any additional support.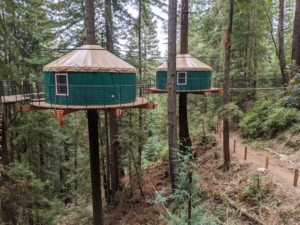 Get Yurts for Your Campground
If you have a campground in the state of Virginia, it may be a good idea to buy yurts for it in order to provide your guests with some alternative accommodation. Yurts have multiple benefits: they are sturdy, durable, energy-efficient, and affordable.
If you are looking for yurts to purchase, feel free to contact Yurts of America – a company that has been selling yurts for over 30 years. All the elements of our yurts are quality, reliable, and are made by hand. If you have any questions about our yurts, feel free to give us a call: (317) 377-9878