Our commitment to quality and craftsmanship makes it easy to stand behind our yurts.
Based on the traditional Mongolian herders' hut (a ger), our luxury yurt takes all the ingenuity of those nomadic structures and adds engineered strength, durable outdoor fabrics and handcrafted quality. Yurts can be set up either as a permanent structure or a portable tent. The structural integrity of a yurt is based on compression and tension working together to form a freestanding, clear span structure, so it can handle nearly anything the elements can throw at it.
At less than half the cost of a cabin, our yurts are very affordable. The best part? Our premium yurts offer a distinct and memorable luxury accommodation that will keep your campers coming back!
Whether you are looking for a permanent yurt or a portable one, Yurts of America offers an affordable green solution.
Our luxury yurts work as a home, camping structure, playhouse for the kids, lake getaway, or any other use you can imagine. Yurts can also be a guest room, outdoor studio or even a spa enclosure!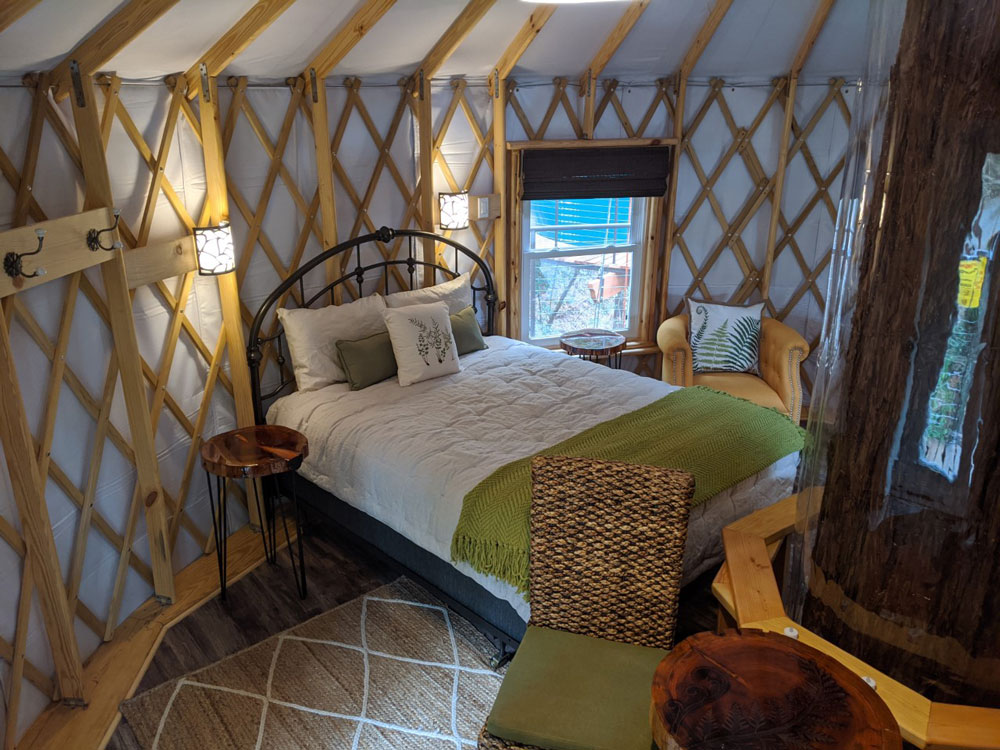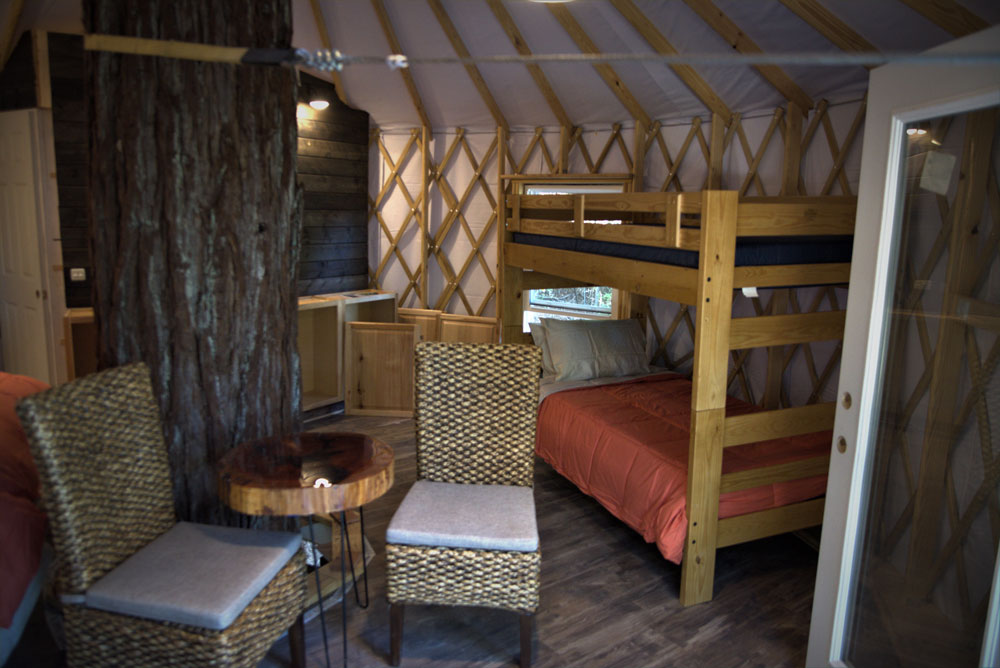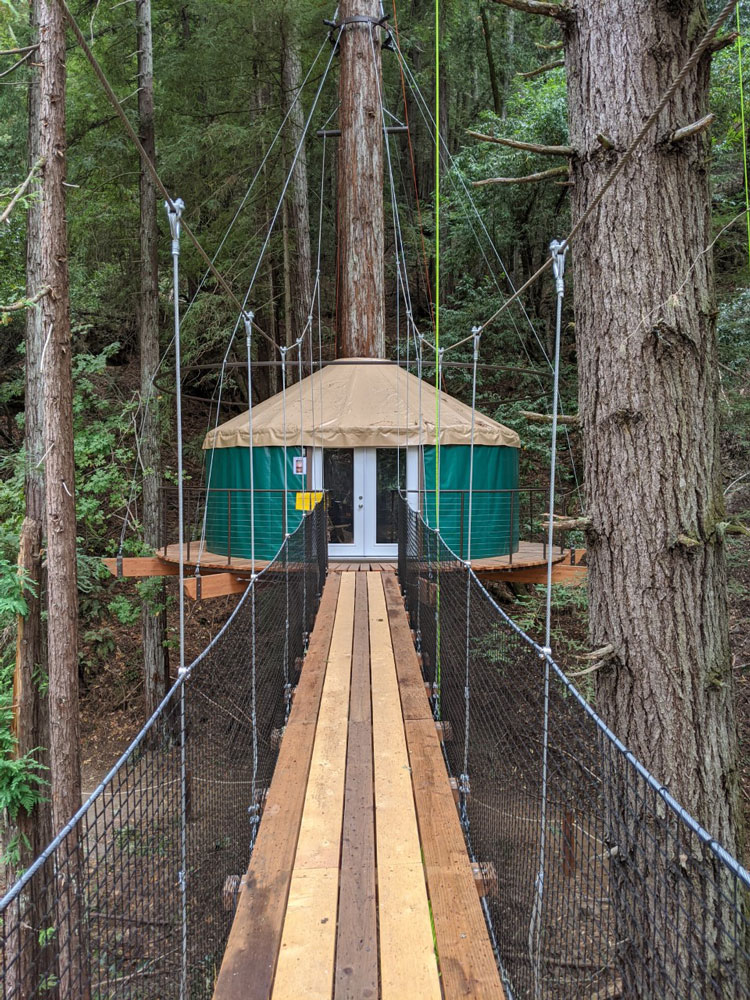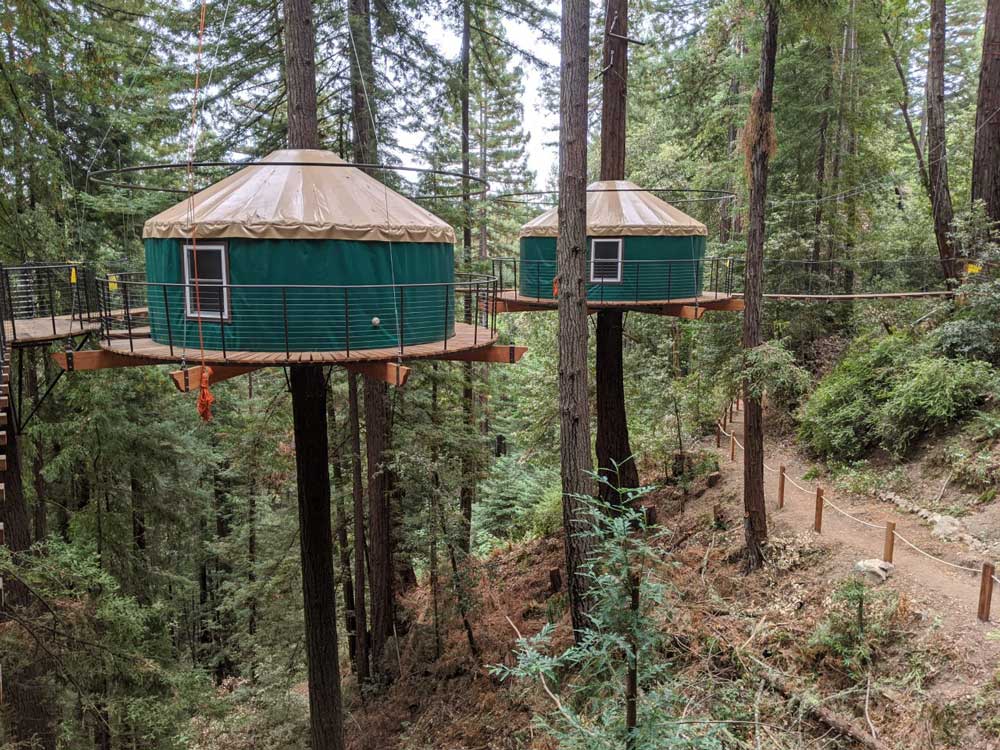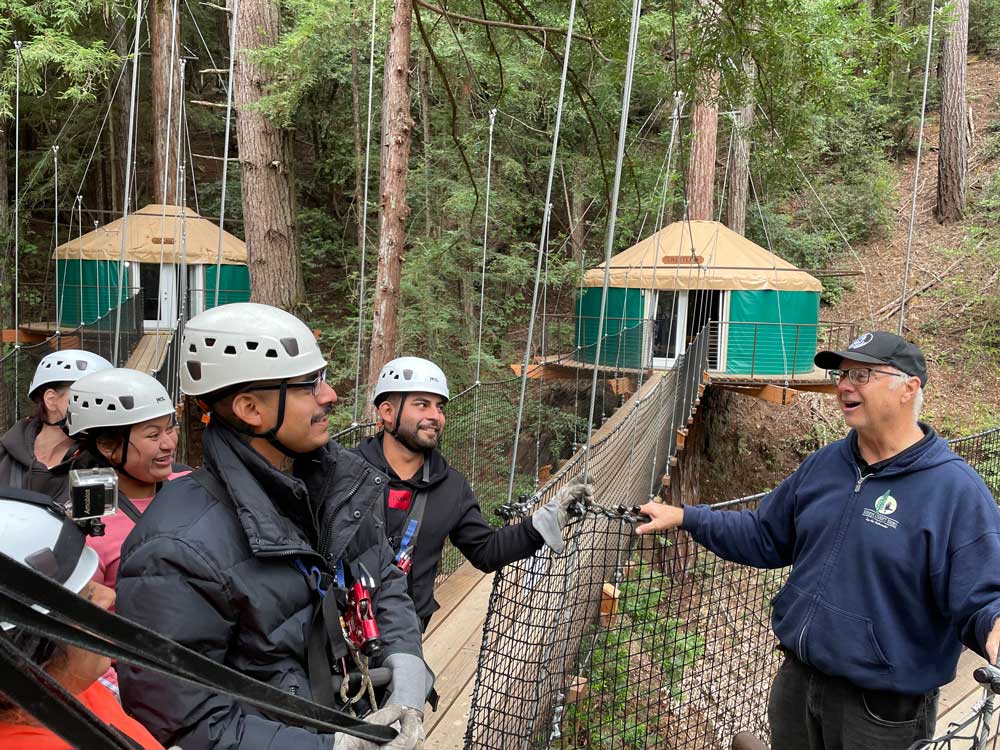 See our video tour below!
How can a seemingly simple and lightweight yurt handle weather as harsh as the Gobi Desert steppe climate where high winds and bitter cold is the average?
Learn the answer to this and more
All of our yurts are made with the finest of certified Poplar lumber available.
Our 30' Yurt is the crafts center of our campground.  The kids and staff love it.
My white yurt with purple trim is the prefect rental property and has the benefit of low-impact living.
Ken showed up out of nowhere to help setup our yurt when our builder bailed on us.  Saved our labor day weekend.  Only charged us diet Mt. Due and BBQ dinner.
My Yurts of America yurt has been in place and renting for five yurts. (It requires) very little upkeep.
I am the third owner of this 30 foot yurt and after 10 years it still looks like new.
Started with  three yurts, now have 6 yurts and they keep renting and the customers keep coming back.